Creating awareness about the Covid-19 pandemic virus in the Poodur Government high school by the viswa vishwas educational society (Greater College of Education) Majidpur, Shameerpet, Medchal District.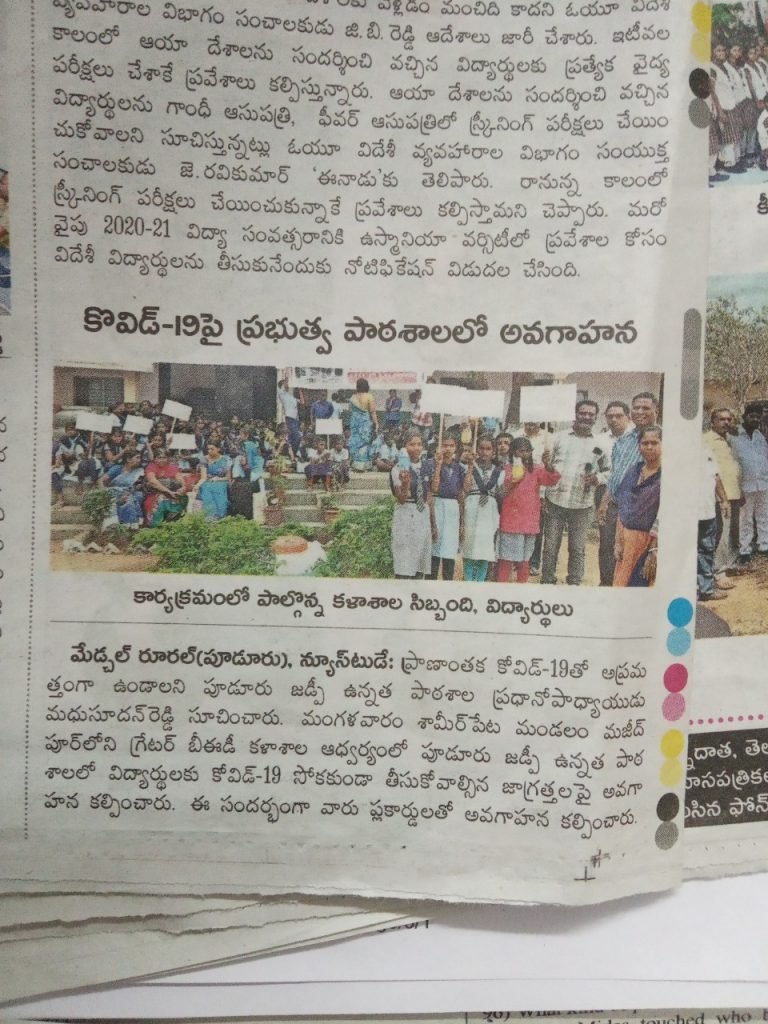 Distributed masks and sanitizers to the Poodur Government high school students and conducted awareness program about the virus by the faculty and Principal of Greater College of Education with the coordination and cooperation of the school headmaster Shri Madhusudhan Reddy and the teaching faculty of the school.
We have distributed nearly 300 masks, and 300 sanitizers to the faculty and students. we feel tremendous and proud when we conduct this type of awareness programme by our Director Shri P. Srinivas Reddy Garu with their great support and encouragement only.
Other Social Activity from Kranthi Keen School:
Donated 15000 to cancer patient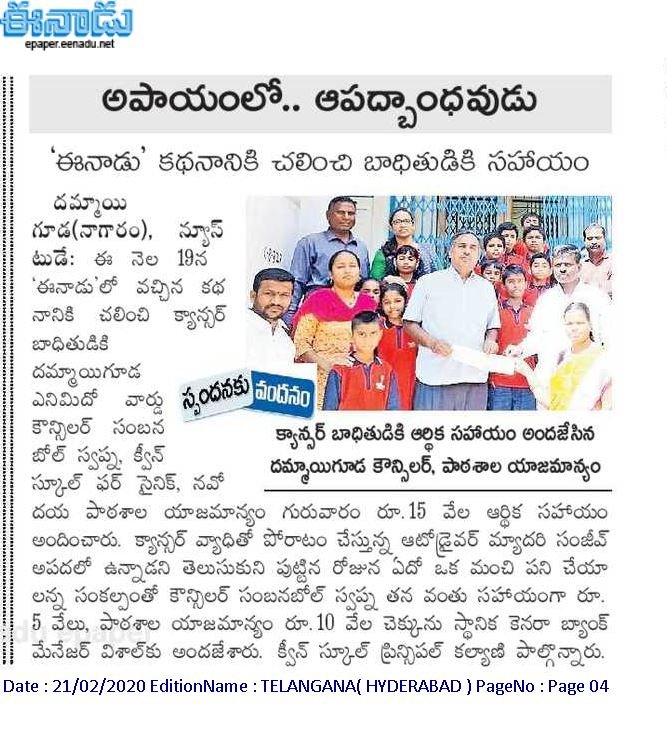 Cloths distributed to needy people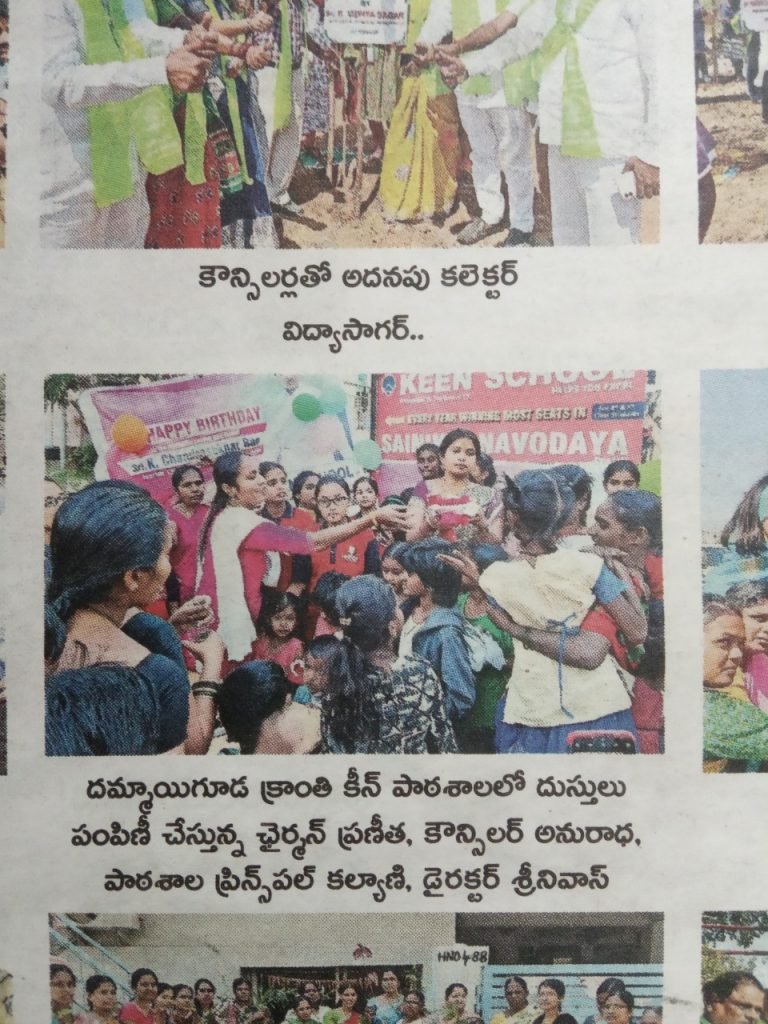 corona awareness programme