My Name is Eswar Son of V. MD. P. Somayajulu. I am Studying in Kranthi Keen School Sainik School Entrance Coaching
Why Join the Sainik School?
I have a DREAM to Serve my MOTHERLAND (INDIA). So I decided to join in the School which is near to my Dreams. My Parents Suggested me to Write an ENTRANCE TEST of SAINIK SCHOOL. I Even Decided to get the seat in SAINIK SCHOOL so that I can get a chance to serve my COUNTRY (INDIA). Listening to the Students from SAINIK SCHOOL I got INSPIRED by myself (This is another reason for me to join SAINIK SCHOOL)
NEW VIRTUAL CLASSES FROM KEEN SAINIK SCHOOL:
But Due to the spread of COVID-19 in the WORLD, the working of SCHOOLS has Stopped. Then there was the Beginning of our VIRTUAL CLASSES. It was more INTERESTING than in regular classes. I can understand all the concepts Clearly and Properly. There are INTERESTING TESTS that is Conducted at Regular Intervals. The Explanation of teachers is so good that I can Understand all Concepts More Relevantly.
Join Kranthi Keen | Ranked No. 1 in Telangana for Sainik School, RMS & Navodaya Vidyalaya Entrance Exam Coaching for Boys & Girls

We Nurture Young Minds to Crack Sainik School, RMS & Navodaya Entrance Exams
Unlock your child's full potential and give them the best chance to succeed in the Sainik School Entrance Exam with our expert coaching. Our personalized attention, proven strategies, and quality study materials will equip your child with the skills and knowledge they need to excel in this highly competitive Sainik school entrance exam.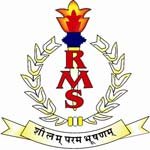 Prepare your child for a future of excellence in the Indian armed forces with our Rashtriya Military School entrance exam coaching. Our expert instructors will guide your child through the exam's complexities and equip them with the skills and knowledge necessary to excel in this highly competitive exam. Enroll today and give your child the best chance to succeed!
Give your child the gift of quality education with our Navodaya Vidyalaya Entrance Exam coaching. Our dedicated instructors will provide your child with the guidance and support they need to succeed in this prestigious exam and secure their future in one of India's top-notch educational institutions.