Outstanding Results in Sainik School Entrance Exam 2022
Sainik School 2022 State Toppers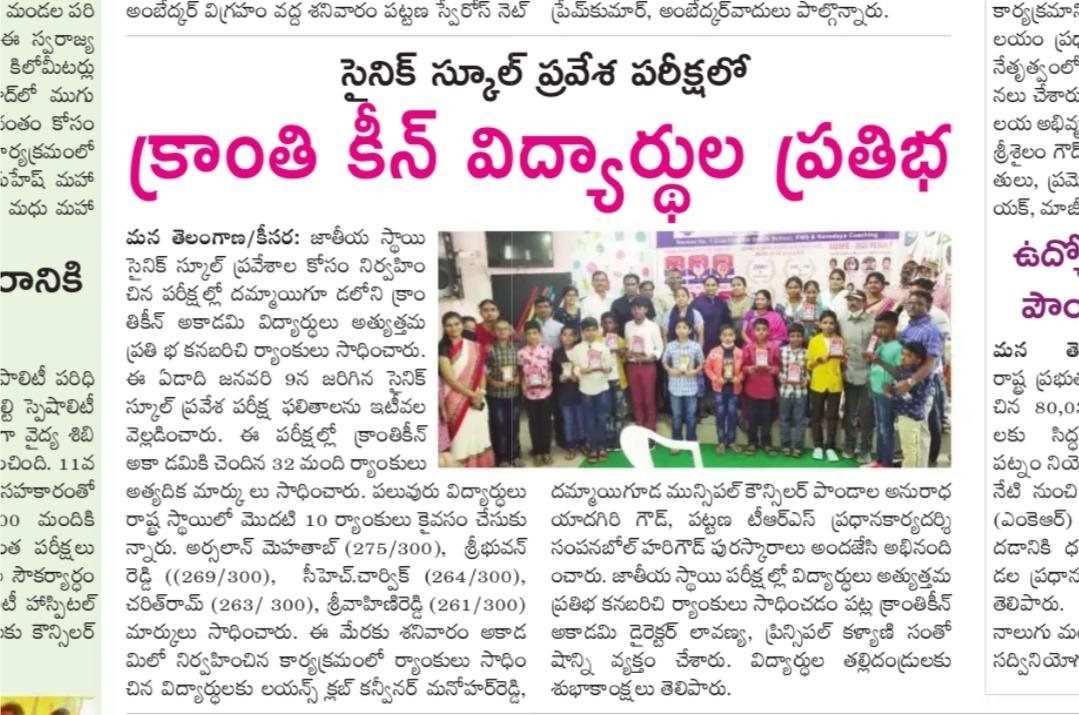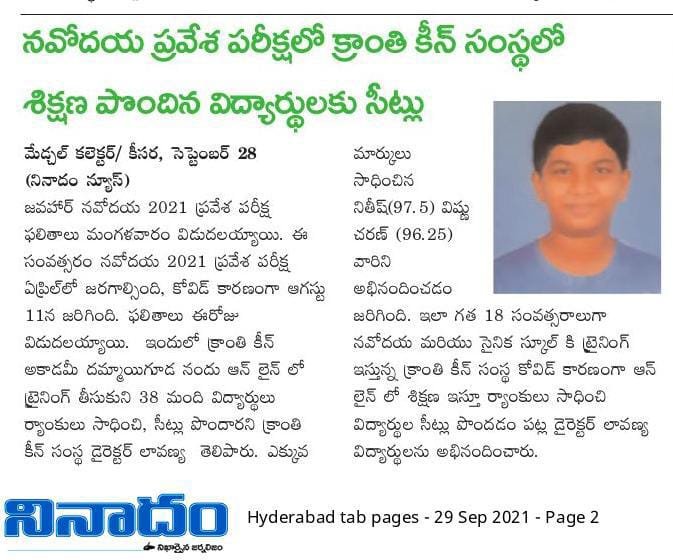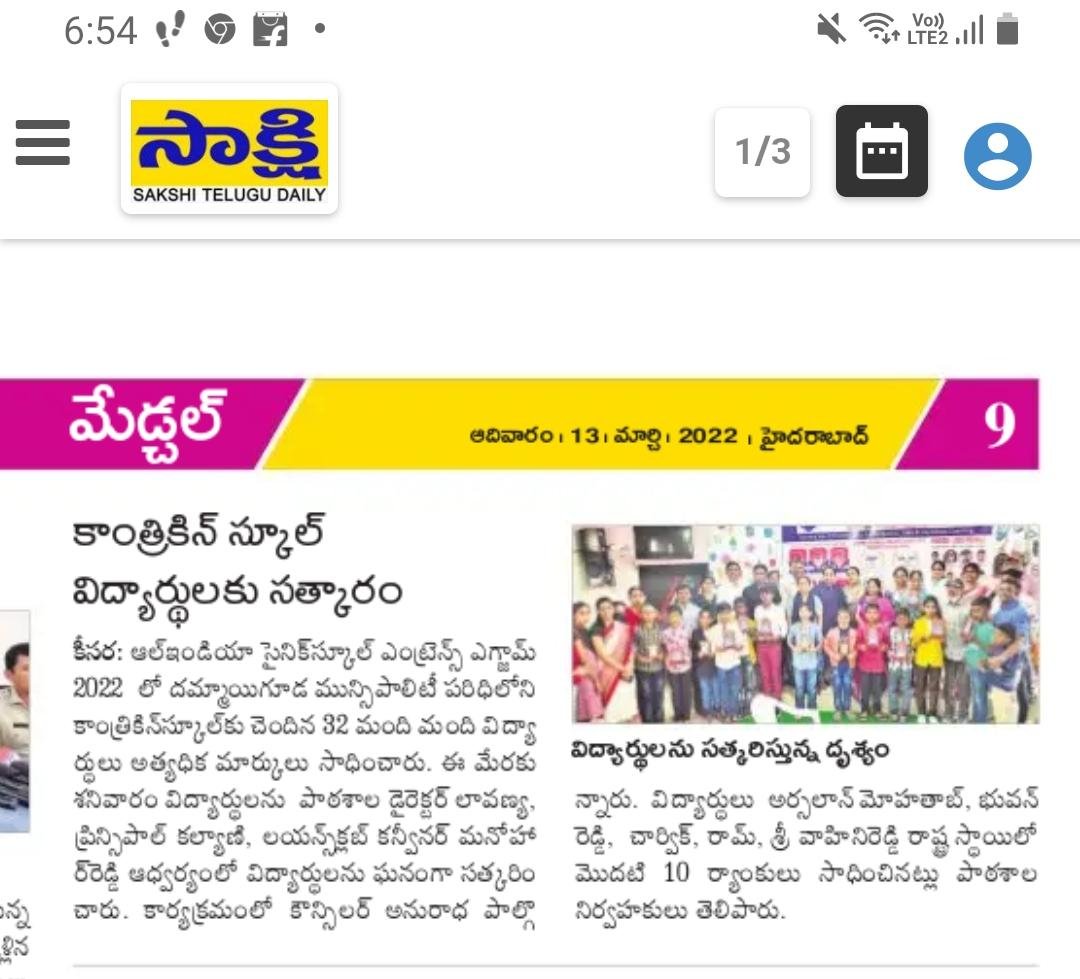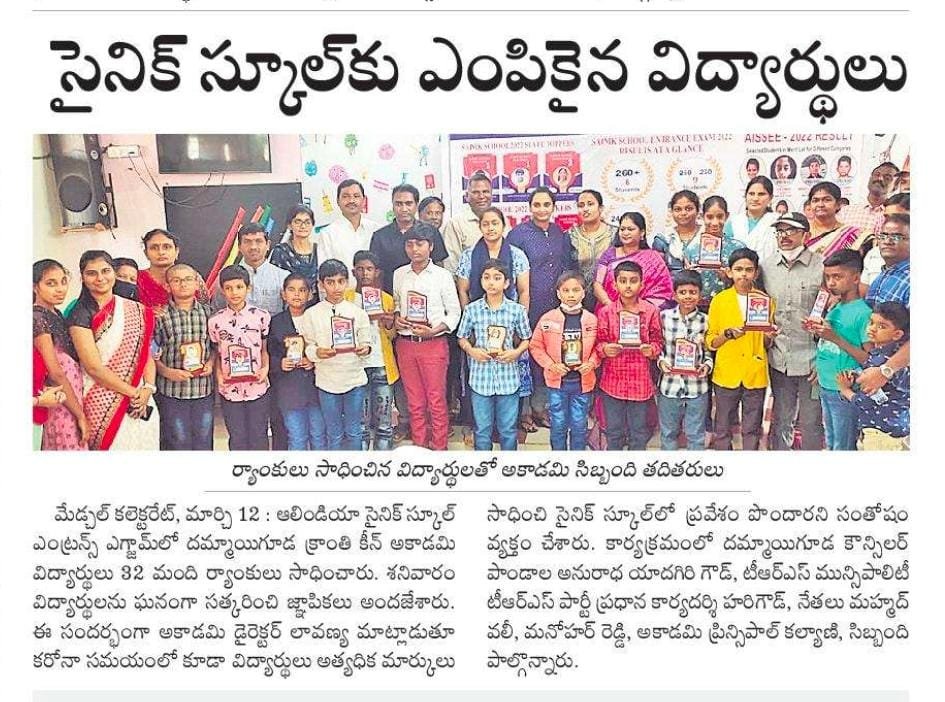 🎉

🎉

Congratulations to Our Students, Faculty Members & Staff for the Outstanding Results in Sainik School Entrance Exam 2022
We take Pride to say that out of the 90 Students in Our Coaching Centre 32 of them got Selected in the Sainik School Entrance Exam 2022.
Our Student Secured the Top 1st & 2nd Rank.
We Achieved with Mostly Online Classes and only 2 Months of Offline Classes and also by the Hard Work Put up by Students and Staff
Sainik School Entrance Exam 2022RESULTS AT A GLANCE
Note: We are the only institution to be transparent in Declaring our Results!!
Sainik School 2022 Top Rankers
Sainik School Entrance Exam 2022Top Rank Category Wise
Kranthi Keen Coaching Wishes all for a Rewarding and Successful Career!
Join Kranthi Keen | Ranked No. 1 in Telangana for Sainik School, RMS & Navodaya Vidyalaya Entrance Exam Coaching for Boys & Girls

We Nurture Young Minds to Crack Sainik School, RMS & Navodaya Entrance Exams