A Journey of Passion, Knowledge, and Patriotism: My Quest for Sainik School
Greetings, dear readers! My name is G. Jasir Ashraf, and I am thrilled to share my journey with you. As a 5th-grade student at Keen Kranti Coaching, I am not only dedicated to my regular studies but also actively taking coaching classes for Sainik School. Join me as I unveil my aspirations, experiences, and the profound love I hold for mathematics, English, and General Knowledge.
A Bright Future Fueled by Patriotism: When it comes to my educational journey, the Sainik School holds a special place in my heart. The prospect of a bright future coupled with a deep sense of patriotism motivates me to excel. I am eager to join the Sainik School, as it provides not only a quality education but also instills values of responsibility and pride towards our nation. Being a responsible citizen and contributing to society are goals I cherish.
The Fascination with Mathematics: Amongst all my subjects, mathematics has captured my interest profoundly. Thanks to my math teacher, her explanations are clear and concise, making the subject easily comprehensible. The online learning methods she employs have made it effortless for me to grasp concepts and complete my math homework. Her dedication in addressing our doubts has been invaluable, nurturing my love for numbers and problem-solving. With each lesson, I am introduced to various types of questions, allowing me to expand my mathematical prowess.
The Art of Language: English and General Knowledge: English and General Knowledge have become my favorite subjects in school. In my English classes, I relish the opportunity to express myself through writing. The beauty of the language lies in its ability to convey thoughts and ideas effectively. Through a multitude of writing exercises, I have honed my English skills, developing a keen sense of language and communication.
General Knowledge classes have been a revelation, broadening my horizons and fostering a thirst for knowledge. Exploring various topics, including science, history, and current affairs, has been an enriching experience. I particularly enjoy learning through image diagrams, which provide a visual representation of complex concepts, especially when it comes to understanding the intricacies of the human body. General Knowledge has empowered me with valuable information about the world we live in.
As I reflect on my journey, I am filled with gratitude for the opportunities that lie before me. The desire to join Sainik School, fueled by a sense of patriotism and the pursuit of knowledge, propels me forward. Mathematics, English, and General Knowledge have not only become subjects of fascination but also the building blocks of my educational growth. With every step, I move closer to achieving my dreams and becoming a responsible member of society. I hope my journey inspires you to embrace your passions, explore new avenues of knowledge, and embark on your own quest for excellence. Together, let's strive for a brighter future and a better tomorrow.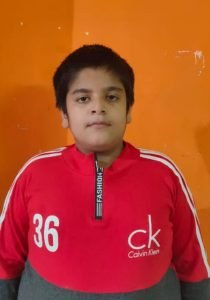 G. Jasir Ashraf
5th Class, Kranthi Keen School
Join Kranthi Keen | Ranked No. 1 in Telangana for Sainik School, RMS & Navodaya Vidyalaya Entrance Exam Coaching for Boys & Girls

We Nurture Young Minds to Crack Sainik School, RMS & Navodaya Entrance Exams
Unlock your child's full potential and give them the best chance to succeed in the Sainik School Entrance Exam with our expert coaching. Our personalized attention, proven strategies, and quality study materials will equip your child with the skills and knowledge they need to excel in this highly competitive Sainik school entrance exam.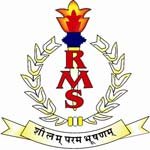 Prepare your child for a future of excellence in the Indian armed forces with our Rashtriya Military School entrance exam coaching. Our expert instructors will guide your child through the exam's complexities and equip them with the skills and knowledge necessary to excel in this highly competitive exam. Enroll today and give your child the best chance to succeed!
Give your child the gift of quality education with our Navodaya Vidyalaya Entrance Exam coaching. Our dedicated instructors will provide your child with the guidance and support they need to succeed in this prestigious exam and secure their future in one of India's top-notch educational institutions.