Hello, dear readers! Today, I am excited to share with you my incredible journey of preparing for the Sainik School Entrance Exam. My name is K. Tarini, the daughter of K. Bala Gangaiah, and I am currently enrolled in the esteemed Kranthi Keen School for Sainik School Coaching. Throughout my educational endeavor, I have dedicated myself to mastering subjects such as Arithmetic, Logical Reasoning, General Knowledge, and English. Each day, I strive to expand my knowledge and tackle new challenges. Join me as I delve into the details of my progress, achievements, and the joy of overcoming daily hurdles.
Building a Strong Foundation: From the onset, I recognized the significance of a strong foundation in the key subjects required for the Sainik School Entrance Exam. My journey began with Arithmetic, a subject that requires precision and numerical dexterity. I devoted ample time to understanding the concepts, practicing calculations, and solving problems. By establishing a solid groundwork in Arithmetic, I could confidently tackle complex mathematical problems that awaited me.
Logical Reasoning, another essential subject, captivated my interest early on. I immersed myself in various logical puzzles, brain teasers, and analytical exercises. The ability to think critically, analyze information, and solve problems became second nature to me. Logical Reasoning not only enhanced my cognitive skills but also honed my decision-making abilities.
Unleashing the Power of General Knowledge: General Knowledge played a pivotal role in my preparation journey. It broadened my perspective and allowed me to connect with the world around me. I enthusiastically delved into various topics such as history, geography, current affairs, and science. My curiosity drove me to explore beyond textbooks, enabling me to stay updated on global events. Engaging with General Knowledge not only sharpened my memory but also nurtured my passion for learning.
Mastering the Language of Success: English, a language that holds immense significance in today's world, demanded my undivided attention. From grammar to vocabulary, comprehension to composition, I explored every facet of the language. Regular practice of reading newspapers, novels, and articles expanded my horizons and enriched my linguistic abilities. The mastery of English not only contributes to effective communication but also opens doors to endless opportunities.
The Journey of Self-Improvement: Throughout this remarkable journey, my commitment to self-improvement has been unwavering. I strive to challenge myself every day, identifying areas where I need to improve and finding innovative ways to overcome obstacles. Solving daily issues has been an integral part of my routine, allowing me to enhance my problem-solving skills and develop resilience. Each problem conquered is a step closer to success.
As I look back on my journey, I am filled with a sense of accomplishment and gratitude. The path to excelling in the Sainik School Entrance Exam has not been easy, but it has taught me invaluable life lessons. Through my dedication to subjects like Arithmetic, Logical Reasoning, General Knowledge, and English, I have nurtured a profound passion for learning. I am excited to embrace the challenges that lie ahead, knowing that with perseverance, determination, and continuous self-improvement, I am well-prepared for the future. I hope my story inspires you to pursue your dreams and invest in the power of education. Together, let's embark on a journey of knowledge and self-discovery!
K.Tarini
5th Class, Kranthi Keen School
Join Kranthi Keen | Ranked No. 1 in Telangana for Sainik School, RMS & Navodaya Vidyalaya Entrance Exam Coaching for Boys & Girls

We Nurture Young Minds to Crack Sainik School, RMS & Navodaya Entrance Exams
Unlock your child's full potential and give them the best chance to succeed in the Sainik School Entrance Exam with our expert coaching. Our personalized attention, proven strategies, and quality study materials will equip your child with the skills and knowledge they need to excel in this highly competitive Sainik school entrance exam.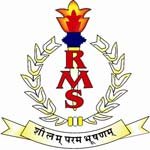 Prepare your child for a future of excellence in the Indian armed forces with our Rashtriya Military School entrance exam coaching. Our expert instructors will guide your child through the exam's complexities and equip them with the skills and knowledge necessary to excel in this highly competitive exam. Enroll today and give your child the best chance to succeed!
Give your child the gift of quality education with our Navodaya Vidyalaya Entrance Exam coaching. Our dedicated instructors will provide your child with the guidance and support they need to succeed in this prestigious exam and secure their future in one of India's top-notch educational institutions.