Gaddamidi Chennakeshava Reddy
5th Class
Kranthi Keen Coaching Centre
I'm Preparing for Sainik School Entrance Exam and Learnt Many topics in Different Subjects. I Want to go to Sainik School Because i want to Become a Soldier and there the Education Facility is excellent. It's also good at Novodaya.
Maths:
Bodmas
Comparing Numbers
Integers
Odd & Even Number
Number System
Cancellation
Roman Numbers
Values
Multiples
Factors
L.C.M.
Decimal
Simplification
Algebra
Averages
Profit & Loss
Percentage
Conversions
Time
Distance
Weight
Prime Factor
Brain Teasers
Science:
Sound
Human Ear
Changes in our Surroundings
Materials and their Properties
Motion
Human System
Diseases
Sense Organs
General Knowledge:
Kalpana Chawla
Taj Mahal
Desert
Indian Nuclear Power Station
Television
States and Union Territories
Prime Minister
Geography
Important Day of India
Delta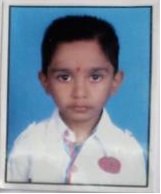 Gaddamidi Chennakeshava Reddy
5th Class
Join Kranthi Keen | Ranked No. 1 in Telangana for Sainik School, RMS & Navodaya Vidyalaya Entrance Exam Coaching for Boys & Girls

We Nurture Young Minds to Crack Sainik School, RMS & Navodaya Entrance Exams
Unlock your child's full potential and give them the best chance to succeed in the Sainik School Entrance Exam with our expert coaching. Our personalized attention, proven strategies, and quality study materials will equip your child with the skills and knowledge they need to excel in this highly competitive Sainik school entrance exam.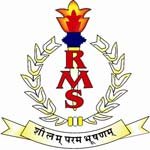 Prepare your child for a future of excellence in the Indian armed forces with our Rashtriya Military School entrance exam coaching. Our expert instructors will guide your child through the exam's complexities and equip them with the skills and knowledge necessary to excel in this highly competitive exam. Enroll today and give your child the best chance to succeed!
Give your child the gift of quality education with our Navodaya Vidyalaya Entrance Exam coaching. Our dedicated instructors will provide your child with the guidance and support they need to succeed in this prestigious exam and secure their future in one of India's top-notch educational institutions.