10/10 Kranthi Keen School Girls got admission in Sainik School for Girls (Karnataka)
We are proud to say that our Kranthi keen school girls (10/10) got admission for 6th class in total 309 girls in Kittur Rani Channamma Residential Sainik School for Girls (Karnataka) The one and only girl's Sainik school in India. Achieving these ranks at the national level is a great wonder and the hard work of the students.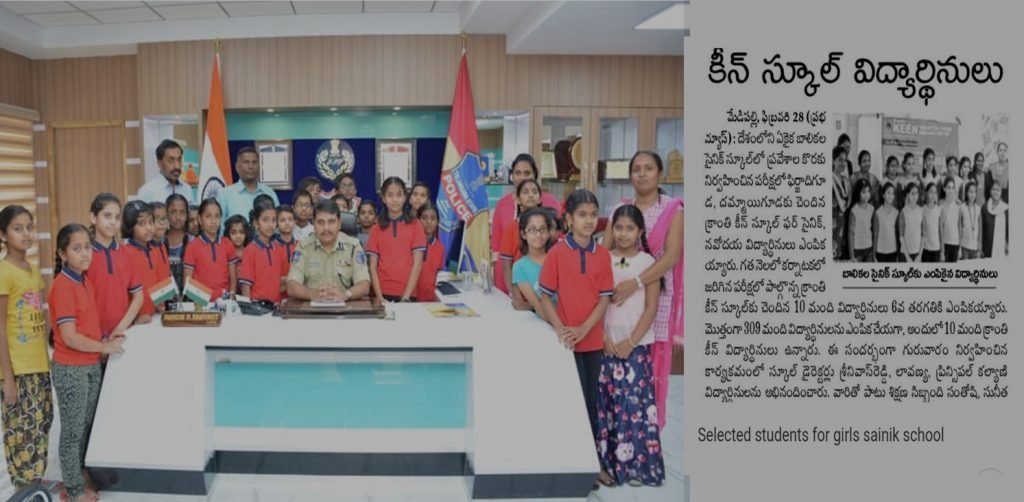 Behind this the keen school management and the director, we call the boss Sri P. Srinivas Reddy, teachers, trainers, supervisors, supporters and last but most important is our students' parent.  Parents are god to us, who kept a lot of faith and trust upon our school and joining their Children in our school.
We hope and continue the same standards, quality and hard work for the upcoming years with your support.
Kranthi
K-keen
R-Realistic
A-Aptitude
N– Nurturing
T-Talent
H-Hidden
I-In the individuals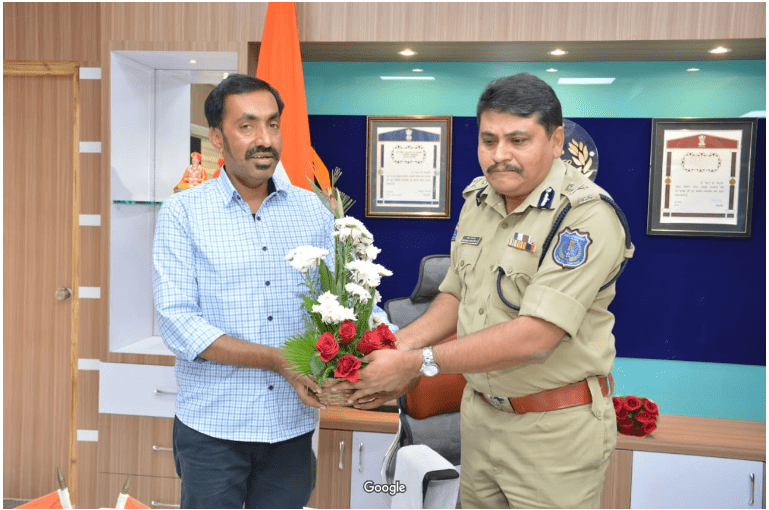 Kranthi keen school for Sainik School & Navodaya established and managed by the Director. Boss Shri P. Srinivas Reddy Garu in Dammaiguda, Hyderabad (Telangana) – 500083.
The school started for talented rural and urban physically strong and mentally fit students.
A healthy mind in a healthy body this proverb is apt to the development of the individual at the same time they can do service to the nation as a Sainik by getting admission in the Sainik and navodaya schools through coaching from our school.
Most number of students getting ranks every year. Those who have taken coaching in our school for both Sainik and navodaya have got high ranks and studying in the concerned Sainik and Navodaya schools.
Our coaching school is giving quality, aesthetic, moral, spiritual, technical, physical education and creating social awareness to the students.
Students learn about the contemporary issues related to health, science, technical and innovative research development programs Which are related to their examination purpose. Maintaining the standards regarding education, food, facilities available in the school.
Menu for food, a time table for the monthly report regarding education and taking individual care and specialized training for the slow learners after the school. Remedial and revision classes for difficult subjects like maths, logical reasoning, critical thinking, general knowledge and English.
Experienced and expertise subject teachers are teaching in school. this is the success because precautions taken by the director and management & the cooperation and continuous support to the faculty.
Coming together is beginning, Working together is a success