5 Reasons Why Sainik School is the Best Choice for Your Child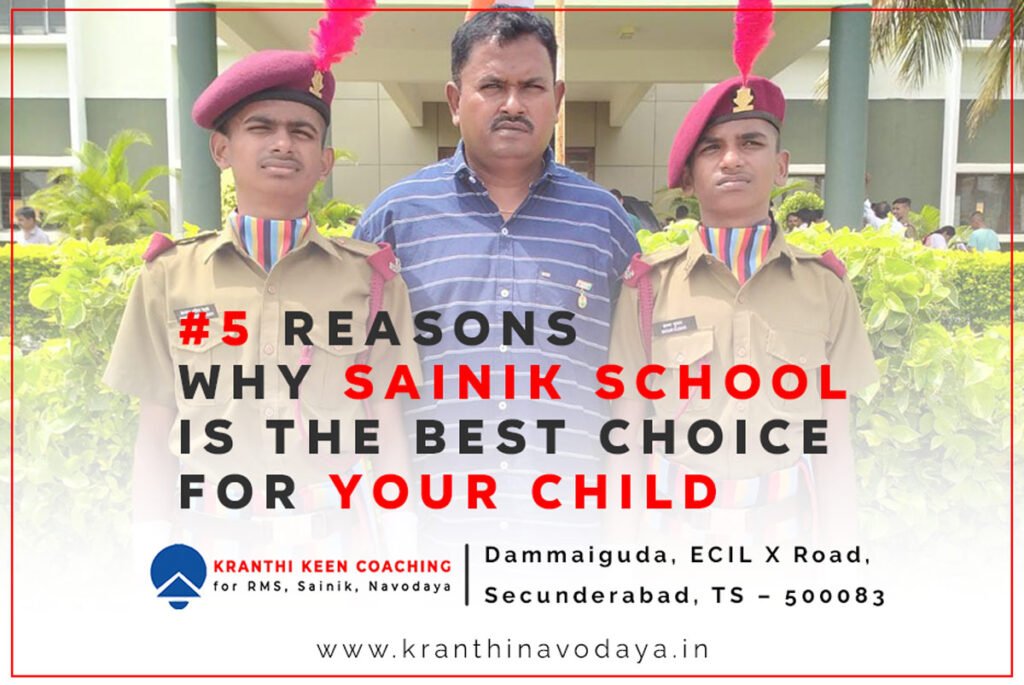 Sainik schools are a government-run network of premier educational institutions in India. They are intended to prepare young students for a career in the armed forces by providing them with a rigorous and disciplined education. While many parents are hesitant to send their children to a boarding school at such a young age, there are a number of reasons why a Sainik school may be the best option for your child.
Finally, Sainik schools are an excellent choice for parents who want to provide their children with a rigorous, disciplined, and all-encompassing education. They provide students with a one-of-a-kind opportunity to hone their physical, intellectual, and social skills, as well as to prepare for a career in the armed forces or other professions that require discipline and self-control. While sending your child to a boarding school can be difficult, the benefits of a Sainik school education outweigh the difficulties.
Join Kranthi Keen | Ranked No. 1 in Telangana for Sainik School, RMS & Navodaya Vidyalaya Entrance Exam Coaching for Boys & Girls

We Nurture Young Minds to Crack Sainik School, RMS & Navodaya Entrance Exams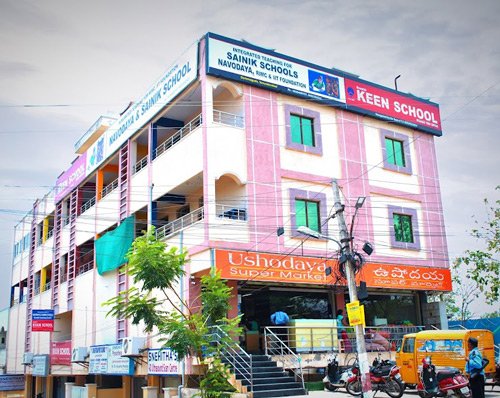 Infrastructure
Keen Kranthi Coaching is a Renowned Coaching Centre for Sainik School, Navodaya & RMS Entrance Exams in Hyderabad, Telangana. It is a Residential Coaching that Can Accommodate 200 to 250 Students in an Academic Year with all Basic Amenities.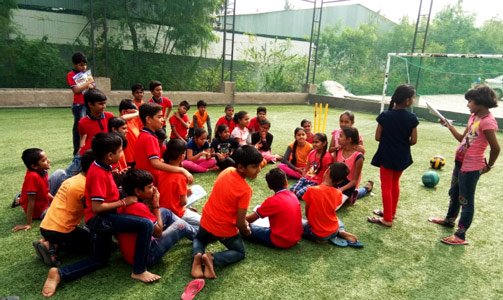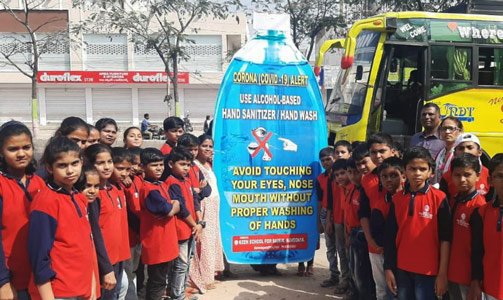 Special Features
Spacious Rooms with Cleanliness
Separate Rooms for Boys and Girls
Nutritious and Variety of Food Given to Students
Hygienic Atmosphere in the canteen
Significant Playground for Students
Indoor Games Facility
Fully Secured with CCTV Surveillance and 24/7 Security Guard
Well Maintained Washrooms with Regular Cleaning
Pure Drinking Water through Water Purifier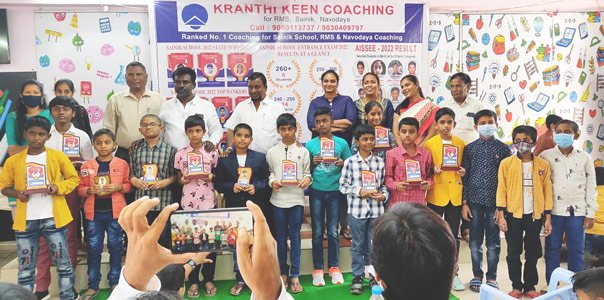 Staff
Well Educated and Dedicated staff
An innovative way of teaching
Special care is taken for below-average students
Student-friendly Atmosphere
Dedicated wardens to take care of your child
Parent like relation maintained with the hostellers
Learning made simple
At Kranthi Keen Coaching, we specialize in providing coaching for the Sainik school entrance exam, which can be a challenging and competitive test. Our experienced and knowledgeable coaches have assisted many students in passing this exam, and we employ a variety of techniques and strategies to assist our students in reaching their objectives. Our coaching program is designed to give students the knowledge, skills, and confidence they need to ace the Sainik school entrance exam and gain admission to one of these prestigious institutions.
Kranthi Keen Coaching offers a variety of other services to help students succeed academically and personally, in addition to entrance exam coaching. To ensure that students are making progress toward their goals, our coaching program includes comprehensive study materials, personalized coaching sessions, and regular progress assessments. We also advise and support students as they prepare for interviews and other aspects of the application process.
At Kranthi Keen Coaching, we understand that each student is unique, and we work closely with each student to develop a customized coaching program that meets their specific needs and goals. We are committed to providing our students with the highest quality coaching and support, and we are proud to have assisted many students in achieving their dream of attending a Sainik school.
There are several reasons why sending your child to a Sainik school may be the best decision for their future. From the emphasis on physical fitness and outdoor activities to the structured and disciplined environment to the emphasis on leadership and patriotism, Sainik schools provide a unique and valuable educational experience. And if you're looking for coaching and support to help your child succeed on the entrance exam, Kranthi Keen Coaching is here to help. Contact us today to learn more about our coaching program and how we can assist your child in reaching their objectives.
Sainik School Entrance Exam Update
We are Famous on Google Map